Micro-Farm Planner – The software for your Farm
Are you looking to develop a really good growth and harvest plan for your vegetable farm? We have the right tool!
The Micro-Farm Planner supports all stages of production planning for your farm or Community Supported Agriculture (CSA) project. It allows you to plan and track your operational tasks as well as document your work in real time.
The Micro Farm Planner offers much more than most conventional crop management programs, which simply support the most basic agricultural production needs for large scale agriculture. With the Micro Farm Planner, you always have an overview of what is planned at any given time on all your fields and beds, what tasks need to be done when, how much seed and how many seedlings are needed, and what harvest quantities you will need in order to fulfill the needs of your customers. Each employee knows exactly what to do when, and has all the necessary information available to them at all times.
Get an idea of the versatility and functionality of the Micro Farm Planner now!
Clarify your questions about the Micro Farm Planner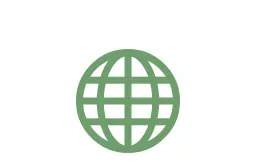 No matter where you are, off-farm or on, you and your employees can always have access to your entire operational plan – anywhere, and on all types of devices.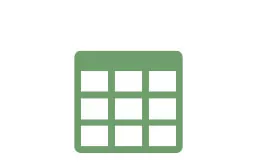 The Micro Farm Planner offers numerous options with which you can plan and monitor all ongoing processes in your operation.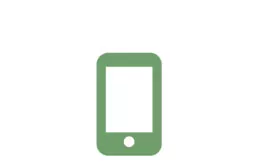 You can now easily use the Micro Farm Planner
on the go
from your smartphone or tablet!
"The Micro Farm Planner accompanies us through the year. The versatile access options via cell phone in the field, our farm tablet in the coffee kitchen and on the computer in the office, the program can be used for all necessary planning work, documentation and notes and thus saves many Excel lists, collections of notes, searching and ultimately time … ."

.
I have waited many years for this software!
– regionally produced program!
– real people on the support line
– Suggestions for improvement from users flow into further software development
– mobile data collection right in the app
– simplifies the planning phase in our operation considerably
– Solidarity-based payment model
I find the Micro Farm Planner really sensational.

Have 2022 almost finished planning!

Specially for me as a beginner it creates order overview and structure in a clarity that no Excel sheet in the world can represent.

Big thanks – this tool is a real enrichment!
The vegetable growing planner helped us tremendously in the first season of our CSA "Allerlei". From calculating weekly harvest proportions to easily ordering seedlings and seeds to planning individual plantings including placement of seedlings on the beds– to knowing exactly what tasks needed to done at any given time, and documenting their completion via smartphone right in the garden; the software accompanied us throughout the season. For us, this was an indispensable tool that has certainly contributed to the successful start of our CSA!v
"The Micro Farm Planner is an extremely important and
useful tool for our small market garden. Clear planning of many cultures and
tasks creates the necessary structure we need in our daily work. This gives
us the freedom to focus on the essentials during the running season. The Rucola Soft team responds to questions in a fast and friendly manner. Absolutely recommended!"
"The Micro Farm Planner makes my day-to-day work a lot easier, as everything is planned in advance and details of the plan can be called up any time using the app. This leaves my head free for other things.
.
The greatest help for me is the ability to plan the entire cultivation year in advance, which, for me, was also the main reason for using the planner. Particularly noteworthy are the many input functions, which allow you to enter a lot of detailed information after which everything is recalculated immediately, which is especially helpful, for example, in starting and setting out seedlings.

The newly added harvest summary function will surely give me a lot of additional information that will be useful in planning the next season.

The Micro Farm Planner is a game-changer, especially for people who are not particularly experienced in business management and/or vegetable cultivation."